keyboard_arrow_leftPrevious
Check Nowkeyboard_arrow_right
keyboard_arrow_leftPrevious
Check Nowkeyboard_arrow_right
Volkswagen Wreckers Melbourne – Cash For Cars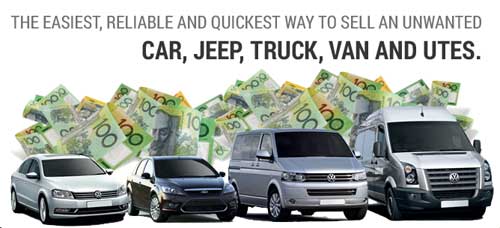 There is no need to worry about your unregistered or un-roadworthy car as Volkswagen Wreckers Melbourne buy all cars, vans, trucks at a fairly reasonable price. Our Volkswagen Wreckers Melbourne company is a famous and well-known car wrecker of Volkswagen in Melbourne, be it any age or condition. Doesn't matter how old it is or how bad the vehicle damage, as we welcome all used, old, scrap, junk, wrecked, broken and accident vehicles.
Being one of the prominent Volkswagen car buyers in Melbourne, our team of experts always ready to buy and dismantle your car. For this purpose, we buy every model and customer get instant money on the spot. Apart from that, we take care of all the paperwork and our company arrange free towing and collection service in all suburbs of Melbourne.
Do you want to get an idea how much is the worth of your car? Get in touch in with us as our team perform evaluation through various mediums
Phone: 03 9108 1063 – share your vehicle details e.g. make, model
Email: Complete our evaluation form and we will get back to you
Cash For Wrecking Volkswagen Cars in Melbourne
Many people might feel weird when they are have trouble with their vehicle. Not only do they fail to sell their unwanted car for a reasonable price, but they also left their vehicle in their house for years which occupies extra garage space. In this situation, Volkswagen Wreckers helps you by buying your car. You get instant cash for selling and wrecking your car with free car removal service on same day. Please go through the list of our service areas in Melbourne.
What is our work? Well, we deal in those cars which have been totaled or have faced a significant accident, damaged, old, and used or scrap. The condition of the vehicle doesn't matter to us, and we can take a car right away as well. If you also have a Volkswagen that is no longer of your use or it has become obsolete, then no need to worry. We will sort out the matter by giving you cash against your trash.
Reasons For Choosing Volkswagen Wreckers Melbourne
We are buying cars, vans, trucks from more than twelve years. And our company has all the expertise and knowledge of wrecking industry. Whenever it comes to buying your car at a decent rate, we follow certain rules and procedures that help us in buying and wrecking your vehicle.
Reasonable Offers
Why not I sell my car against scrap? What makes me sell it to your company? Our representatives often hear these questions. Well, the answer is that we don't take your car on the scrap charges. We give you a reasonable price for the vehicle. This makes a customer sell it to our company. We won't just crush your car right away. Volkswagen Wreckers Melbourne will analyze it and check how much of it is useful for us and then buy it from you. What we assure you is that we will give you a price better than regular scrap.
Cash On The Spot
Serious concerns are there for financial problems in the modern era. In such a case, sort out your financial problems by selling those assets which are no longer of your use such as trash cars or accidental cars. Well, the good news is that we don't have any specific criteria for your Volkswagen cars. All we need is your Volkswagen. No matter how old your car is or how much has the engine run. We will take care of the car whether it has been entirely totaled
Why Scrap For Cash?
This is a good question. Many people also ask what makes us different from scrap buyers since we both buy the same thing. Well, the main difference is that when you sell your car for scrap, you get a little price and your car is completely crushed even if it is usable. However, at Volkswagen wreckers Melbourne, we have a different policy. We first check how much of the car is useful. Since Volkswagen is a strong brand, the spare parts have a demand all-round the globe.
Quick Car Removal
We take out the useful spare parts and components such as timing belt, lights, steering wheel, etc. and once we are done taking out the valuable part, we crush it right away. Nothing is hidden from the customer. Your ease is our profit. This is why we provide home pickup services along with all the documentation done by our self.
Other Make Wreckers in Melbourne Victoria
Volkswagen Car Wreckers Can Reach Anywhere in Melbourne
There are more than four hundred suburbs in Melbourne. So, with the help of a dozen of tow trucks, we can come on same day to pickup and buy your car. Indeed, we need maximum two to three hours notice period after your booking to pickup your car. In some certain cases, we just take thirty minutes to catch you and remove your car.