Wrecked your van? Good. Get cash for it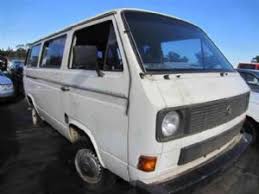 It seems weird, doesn't it? However, this is true in the case of Volkswagen Van Wreckers. If you have gone through a major accident, you might be feeling what to do with this piece of junk now. Well, no need to worry because we are here to buy your junk against cash. Yes! We buy it at reasonable prices and not scrap material. What's the condition? You should have a van Volkswagen. Besides that, nothing matters. Neither the model, nor the engine, nor the state, nor anything else.
Why Go For Volkswagen Van Wreckers?
Volkswagen has a good range of vehicles, and they make millions of sales every year. This leads to high demand for spare parts and components of Volkswagen vans. Why us? Well, if you will go to a typical scrap center, you will get a little price for your trailer. Our firm isn't like that. We will pay you a reasonable price for what you are giving to us because we will take out the useful parts out of the van and then crush it. Therefore, we provide a better price than scrap.
Cash For Vans
Financial problems are a significant thing, but now Volkswagen Van Wreckers will solve this problem of yours. We will give you a reasonable price. Hopefully, you will feel satisfied with our dealing and our rates as well.
Volkswagen Van Models: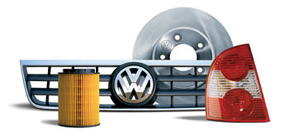 Caddy Vans
Transporter Van
Transporter Cab Chassis
The New Crafter Runner Van
The New Crafter
Which Vans Are Qualified Under This Program?
Well, many people feel that we might have some specific criteria for the vans which we will take from our customers, but this is not the case. All we need is a Volkswagen van which can be in any condition. The model doesn't matter either does the year of manufacture. Whether it is 30 years old or 30 days old, it is a piece of gold for us. No specific engine requirements are there as well which makes it an open choice for everyone. Visit us or book an appointment and we would be happy to visit the van you have to offer us.
Why We Want Your Volkswagen Van?
At Volkswagen van wreckers, we don't merely scrap out the vans and give you low rates. What we do is disassemble the entire trailer and see the smallest of components as well. Our team takes out all the useful items and crushes the rest of the van. Since the demand for original spare parts of Volkswagen vans is high, we get a reasonable rate for them. Ultimately, we can offer you a fair price for the Van we take as well. This is why you should visit Volkswagen Van Wreckers rather than any other scrap yard.
Get Things Done Fast
At Volkswagen Van Wreckers, we believe speed and comfort matter the most. All you need to do is just ring us, get an appointment made, and instant cash will be given to you on your doorstep.
Call Us
Ring us whenever you are free, and one of our representatives would be happy to respond you at his earliest. You can ask any questions or get a free price quote as well. We can provide you a rough price quote over the call, but an accurate one would be granted upon a visit. Don't worry because all of it is entirely free.
Appointment Time
Once you are satisfied with the phone call and you think it's good to give us your car for cash, then you should go for an appointment. Make an appointment according to your comfortability. We have flexible working hours, and we can pick the car from your place at odd hours as well. At Volkswagen van wreckers, the only thing preferred is customer's ease.
Get Instant Cash
The last step is to receive some bucks for your junk. It doesn't only seem simple. We make the entire process quite simple for you since we give you instant cash on the spot. Our team will have all the documents already made, and all you need to do is to sign them which will give your consent of taking the car. Once we are done, you get your cash, and we both have a good dealing.